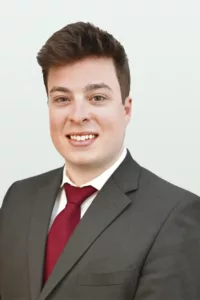 Sam Higgins
Sam Higgins is an accomplished sales professional with extensive client service experience. His responsibilities include developing and maintaining client relationships; understanding client needs and objectives; and discovering the best Equiton private real estate investment solution for them.
Prior to joining Equiton, Sam worked at a private investment firm as an exempt market dealer representative where his deep knowledge of local and national real estate markets was a key strength. He brings that expertise to Equiton as he works directly with his clients to understand their particular investment needs.
Sam has a Bachelor of Economics with a minor in Business from McMaster University and is a licensed Investment Representative.