Equiton Residential Income Fund Trust (Apartment Fund)
The Apartment Fund
Our Apartment Fund specializes in acquiring underperforming and undervalued multi-residential properties and select new developments in Canada and increasing value through active management. Investors in the Fund receive the yield from rental income and participate in the growth of the underlying properties. Targeted Annual Net Return of 8%‑12%.
Strong and reliable monthly income and tax efficient growth.
Why invest in
Multi–Residential?
Multi-residential (or Apartment building) investments are a proven asset class that have typically been a core holding for many wealthy and institutional investors. Private real estate investment trusts (REITs) allow anyone to own a piece of an apartment building portfolio without the substantial upfront costs needed to purchase a property themselves.
Demand for multi-residential properties is constant and is driven by land scarcity, demographics and population growth, the challenges of new home affordability, and an increased focus on work-life balance. Residential real estate is a product of necessity; everyone needs a place to live.
Advantages of investing in multi-residential:
Steady value appreciation

Private Canadian Apartments have never had a negative year since 1988
Additionally, investing in multi-residential offers all the benefits of real estate investing without the headaches, hassle or stress of property management and maintenance.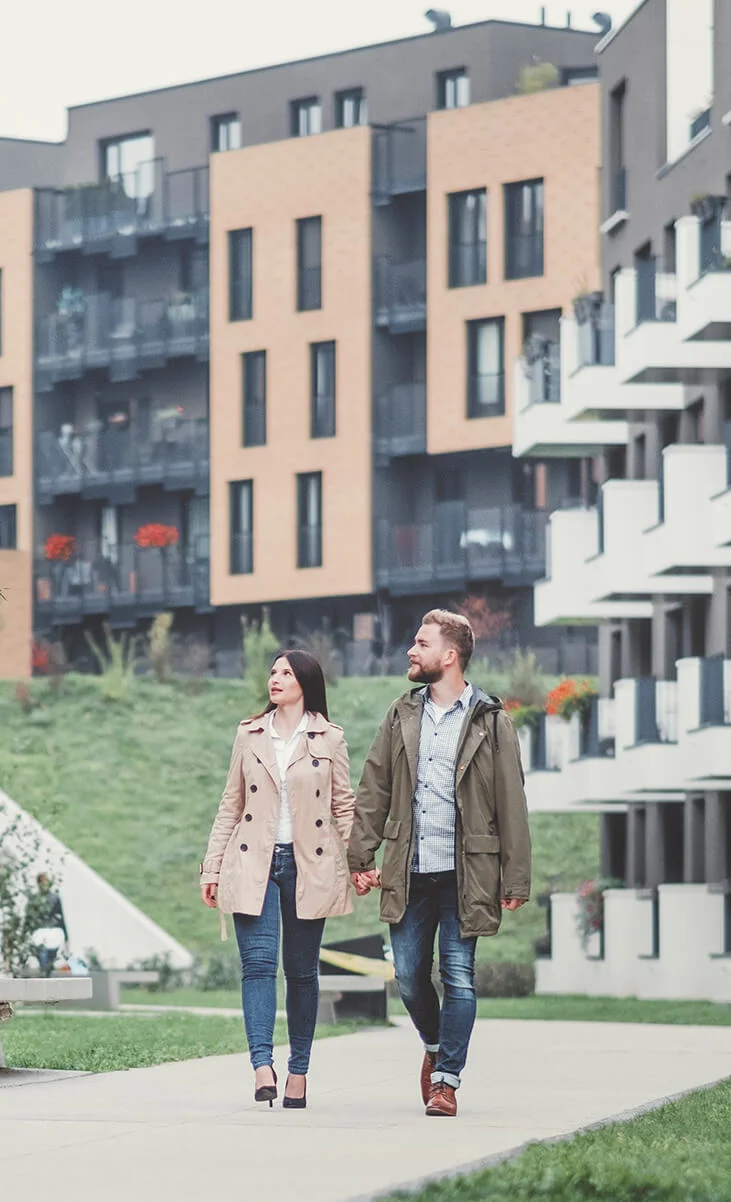 How does your investment grow?
Equiton's Apartment Fund generates returns through a combination of the following three factors:
Income Generation
Regular income stream generated from tenants paying rent.
Builds Equity
Paying down the mortgage of the properties results in increased equity.
Property Value Appreciation
Property values increase over time and as improvements are made.
Other Key Benefits Include:
Monthly income – determined by current annual distribution yield

Capital growth potential + monthly cash flow

Tax efficient as distributions are 100% return of capital
Ability to use your existing or new RRSP, TFSA, RESP, LIRA or RRIF to invest

Consistently positive returns since inception and historically low volatility

A 2% bonus when you reinvest your distributions
Apartment buildings included in this Fund
Who can invest?

*Varies by province, subject to suitability limitations.
**When working with an Advisor.
Grow your wealth
with Equiton's
Apartment Fund
Past performance may not be repeated. Investors are reminded that any purchase must not be made on the basis of the information contained on this website, but are referred to the Offering Memorandum provided by the Equiton Residential Income Fund Trust.
At Equiton our focus is to increase the value of our properties organically, through improved operational efficiencies, functionality and aesthetics.