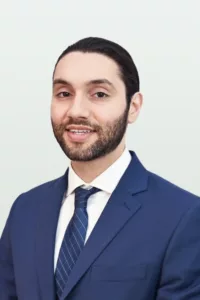 Lucas Sciacchitano
Lucas Sciacchitano is a highly experienced sales professional with a proven track record of providing exceptional client service. With more than decade of experience in the financial industry, Lucas Sciacchitano is a client-oriented professional who has previously held an advisory role at two of Canada's largest banks.
He is adept at understanding the needs and objectives of his clients and finding the best Equiton private real estate investment solution to meet their needs. Lucas is committed to developing and maintaining strong relationships, ensuring clients receive the highest quality of service. He is passionate about helping his clients achieve their financial goals and is dedicated to providing them with the best possible experience.
Lucas holds a Bachelor of Economics with a specialization in finance and a minor in Management Studies from the University of Waterloo.