Emerald Hills Landing, Sherwood Park
WHY WE CHOSE TO ADD THIS PROPERTY TO OUR PORTFOLIO:
Stable Cash Flows: New buildings offer stable cash flows and require lower expenditures for capital improvements, maintenance, and unit turnover compared to older buildings.

Expansion: This is the first acquisition outside of Ontario for Equiton. This is an opportune time to invest in Alberta since the economy is starting to rebound, which will result in an influx of residents, decreasing vacancy rates, and an increase in property values. Furthermore, as the seat of Government, the Greater Edmonton area has a relatively stable economy.

Strong Market Fundamentals: There was a record number of new units added to Edmonton's rental market last year, and this was met with strong demand as the economy recovers from the pandemic and years-long energy sector slump.

Attractive to Residents: This property will be very competitive in the market as it offers tenants new, large suites with high-end features and finishes. It's also in a great location close to shopping centres, hospitals, and outdoor recreational activities.

Low Vacancy: The property is now fully leased so there will be no vacant units on closing.

ESG Components: The building contains energy efficient building systems to reduce utility consumption, internal social programs to increase community awareness, and an affordable housing component (21 suites).

Desirable Tenant Base: This property is a mature lifestyle community which is ideal because individuals in this age group tend to be wealthier, reliable, and interested in living in rented homes for long time periods.
This property is conveniently located in Sherwood Park, less than 20 minutes from downtown Edmonton and close to Strathcona Community Hospital, Emerald Hills Leisure Centre, Emerald Hills Shopping Centre, and a wide variety of dining, grocery, and retail options including the new Italian Centre Shop. Emerald Hills Landing has easy access to Yellowhead Hwy, Hwy 21, and is a short drive to Anthony Henday Drive.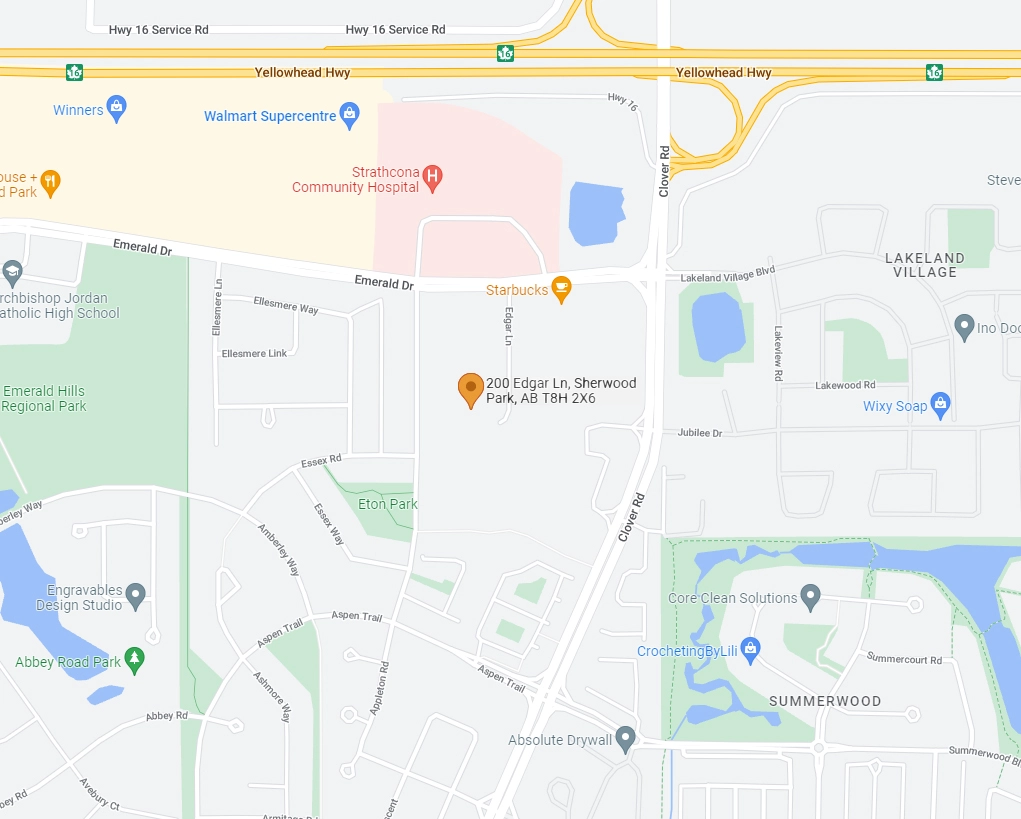 PROPERTY AND UNIT DETAILS:
This property has four storeys and 104 units, and includes 79 indoor parking spaces, and 36 outdoor parking spaces.

Generously sized suites (avg. 902 sq. ft) feature in-suite laundry, quartz counters, stainless-steel appliances, and provide ample natural light.

Building amenities include a social room, lounge area, and a fitness centre.
Address: 200 Edgar Lane, Sherwood Park, AB
Purchase Date: Sept. 21, 2022
Year Built: 2022