Private Canadian Apartments have generated positive returns through six major market meltdowns.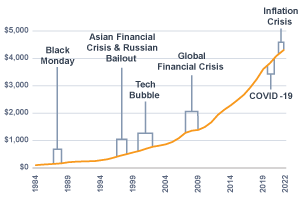 Private Canadian Apartments Outperform Major Asset Classes
Private Canadian Apartments have historically outperformed major asset classes. Even during the 2008 Financial Crisis, the darkest days of the COVID-19 induced crash in 2020, and the 2022 Inflation Crisis, Canadian Private Apartments remained positive.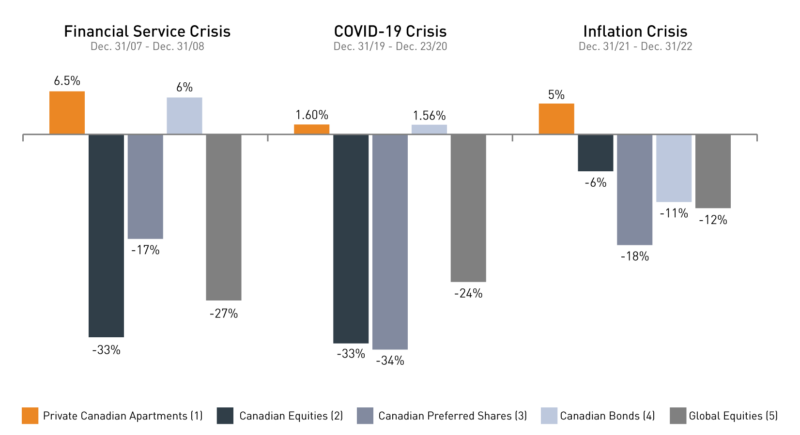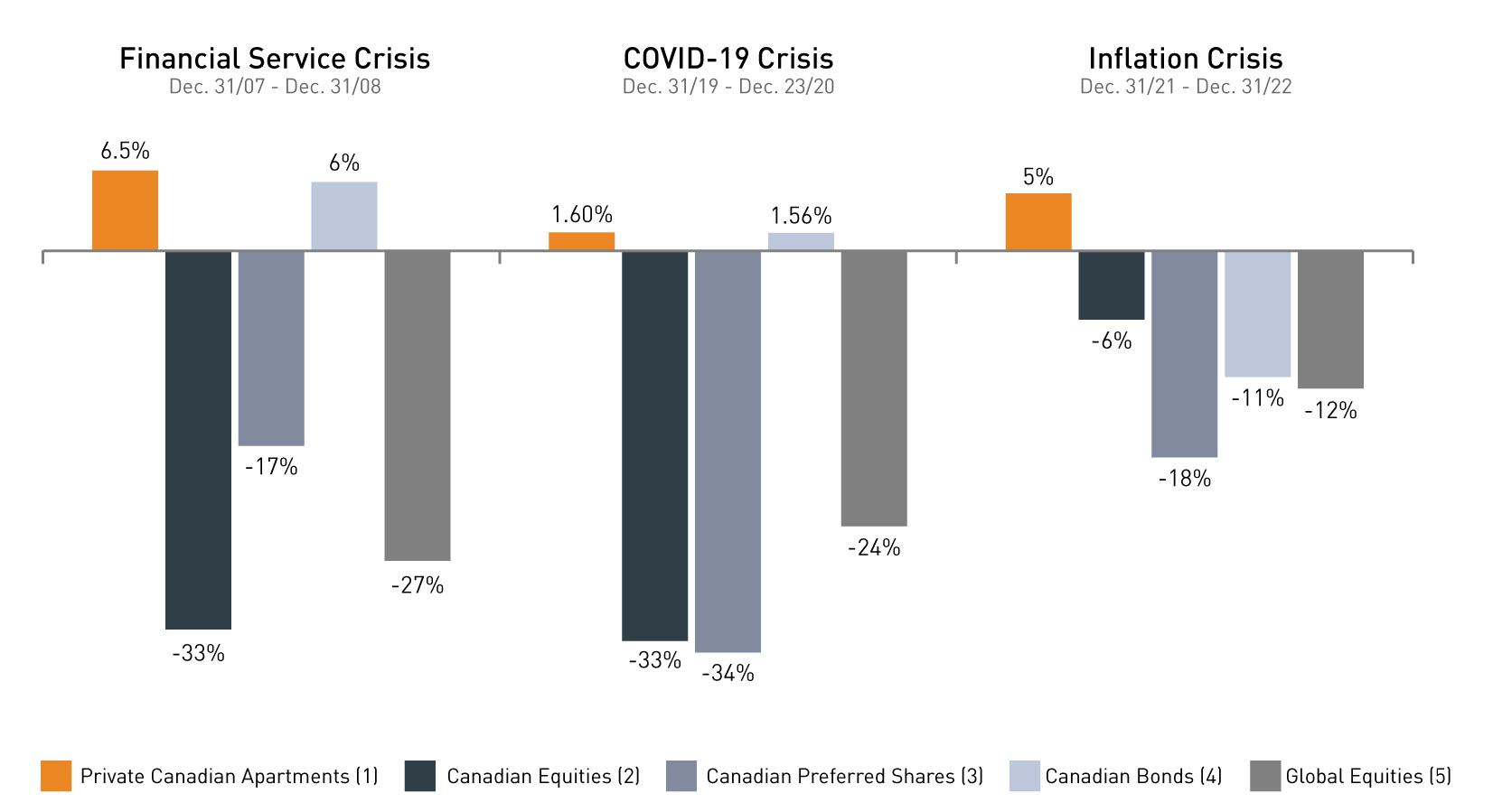 Cut Volatility, Not Returns
Instead of relying on the unpredictable public market, we believe Private Canadian Apartments provide a reliable alternative with little volatility risk. At Equiton, we strive to cut volatility, not returns. Equiton's Apartment Fund has delivered only positive returns since inception and historically low volatility. In 2022, a year that saw major asset classes post negative returns, our Apartment Fund achieved a net trailing return of 15.16% (Class F DRIP). 
Sources
1 –

Private Canadian Apartments = MSCI/REALPAC Canada Quarterly Property Fund Total Return Index- Residential

/  MSCI

Real Estate Analytics Portal– Accessed January 30, 2023

2 –

Canadian Equities = S&P/TSX Composite Total Return Index / Bloomberg – Accessed January 30, 2023

3 –

Canadian Preferred Shares = S&P/TSX Capped REIT Total Return Index / Bloomberg – Accessed January 30, 2023

4 –

Canadian Bonds = FTSE Canadian Universe Bond Total Return Index /www.blackrock.com/ca – Accessed January 30, 2023

5 –

Global Equities = MSCI World Total Return Index / MSCI Inc., www.msci.com/end-of-day-data-search – Accessed January 30, 2023

x – Note:

Pre 1999 and Post 1999 indexes have been combined using December 31, 1984 as the base year with index value of 100