Canada's population grew by over one million for the first time in 2022. International immigration accounted for nearly 95.9% of the recorded growth. Among the G7 countries, Canada has the fastest growing population1 and the lowest number of housing units per 1,000 people. It needs 1.8 million new homes to reach the G7 average2. Over the last ten years, Canada has completed only 188,000 homes yearly3. In 2023 and 2024, the housing starts need to increase by almost 50% to offset the impact of population growth on the average home price in the country4.
Sources: Canadian Mortgage and Housing Corporation and Desjardins Economic Studies5
Opportunity for Investors
Newcomers typically rent during the first five to ten years, putting an upward pressure on the rental market. According to CMHC, the national purpose-built rental apartments vacancy rate dropped from 3.1% to 1.9% in 2022. This is the lowest national vacancy rate we have seen since 2001. With the demand and supply imbalance, now is the perfect time for investors to capitalize on the rise of the rental market. 
Equiton's Apartment Fund includes 32 properties across Canada, with 30 of those properties located in Ontario.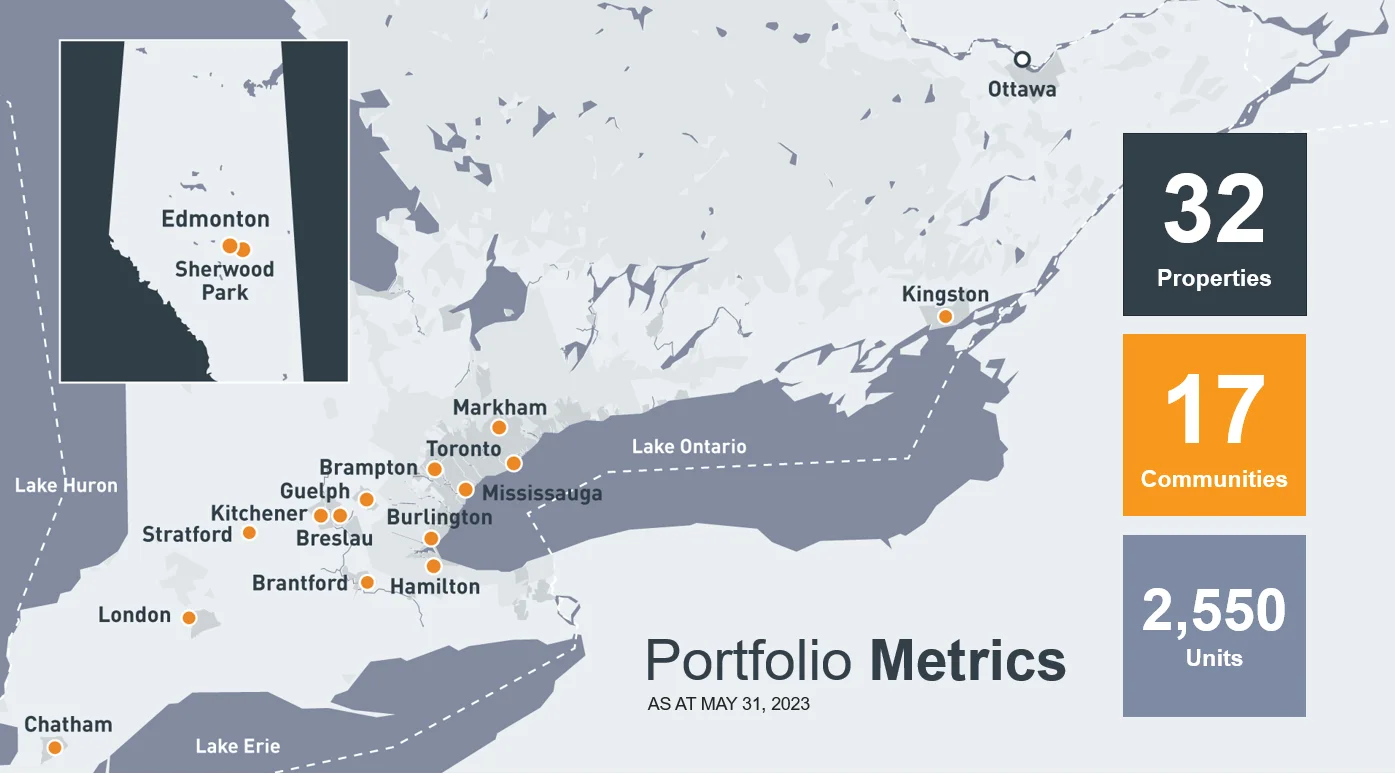 The Fund specializes in acquiring underperforming and undervalued multi-residential apartments and select new developments in Canada and increasing value through active management. Investors in the Fund receive the yield from rental income and participate in the growth of the underlying properties. Targeted Annual Net Returns of 8-12%. 
In 2022, Ontario was the province with the most newcomers.