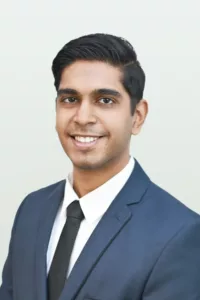 Niraj Dave
Niraj Dave is a leader in customer service. His previous experience as a Mutual Funds Investment Specialist allowed him to gain a deep understanding of clients' needs throughout the investment process.
Niraj possesses exceptional prioritization and organizational skills which he implements to maximize client outreach. At Equiton, his ability to evaluate and analyze quality leads makes him an asset to the Private Capital Markets team.
Niraj received his Honours Bachelor of Business Administration with a major in Finance and minor in Economics from Brock University.