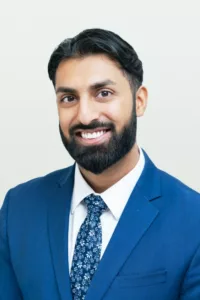 Monis Majoka
Having previously worked at two of Canada's largest banks, Monis Majoka possesses considerable experience in the financial and investment sectors.
Monis is proactive in nurturing robust client relationships, maintaining regular communication, and providing value-added services to Equiton's investors. He consistently identifies opportunities that benefit the team and exhibits remarkable versatility in tackling various tasks.
Monis has an Honours Bachelor of Business Administration from York University and completed the Investment Funds in Canada (IFIC) certification in 2019.