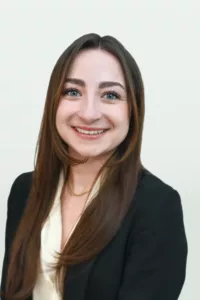 Jennifer Mercieca
Jennifer Mercieca is an established real estate investment professional whose career includes experience in client relationship management, investing and educational roles. 
Jennifer believes in developing a personalized experience for each investor and believes in fostering client relationships built on a foundation of trust and knowledge. Whether speaking with new or long-time investors, she applies accountability, integrity, and professionalism in each interaction. 
Jennifer has an Honours Bachelor of Commerce with a specialization in Finance from the DeGroote School of Business at McMaster University.