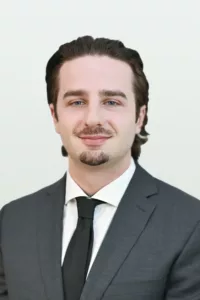 Hugh Donaghy
Hugh Donaghy is a committed financial professional with a background in wealth management. He thrives under pressure and sees opportunities for growth where others don't. With a passion for the investment industry, he understands the importance of keeping up with market trends to ensure investor satisfaction.
At Equiton, Hugh's forward-thinking provides momentum and support to the Private Capital Markets team.
Hugh has an Honours Bachelor of Business Administration from Brock University's Goodman School of Business.